It's that time of the year again! Yuletide season is here! There's that nip in the air; expect a good amount of snowfall. Come Christmas, and Santa's there. But the onus is on you, too, to spread good cheer all around.
We have a whole bag of tricks to see you past all difficulties.  Can't make up your mind on whom to give what? We are here to help.
We will carry you off your feet, and transport you to enthralling lands where everything is possible. Imagine her gratitude when you lay the world's best silver at her feet!
Earrings that enrapture –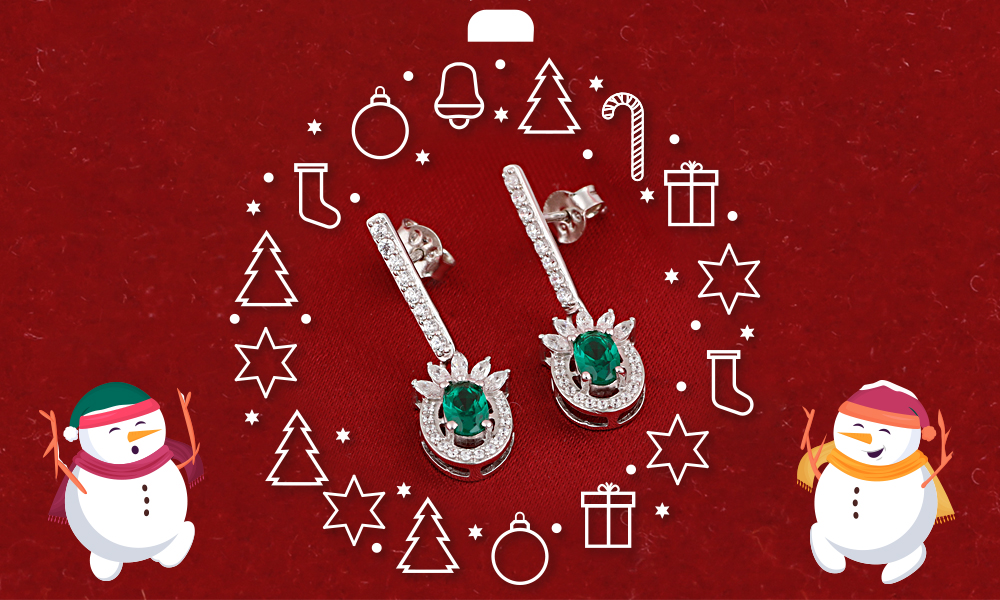 We have a profusion of earrings in bewitching designs. They absorb, engross, and verily make you the cynosure of all eyes. Enthralling spellbinders are right here, at Silgo! And the whole range of assortments is budget friendly, too.
You feel spoilt for choice, as you begin to peruse the charms of the various baubles on offer. Which one would be right for her? The Rhodium Plated Cubic Zirconia Women's Stud earrings, deep simple elegance oozing out of profound Art; its close cousin, same in color and spirit, but in a different form and shape wholly. It titillates the eye not a little to consider how the same material and design can have a whole new avatar!
Dangle earrings in the same repertoire might turn out to be her thing– the fulsome manner of its extension into space invites wonder – juxtaposed against a wholly different take on spatial arrangement in the case of the gold plated flower stud earrings.  While the former dangles, the latter embraces space in the form of a sphere. Naturally, the delicious contrast of silver against gold is too much for a full-blooded woman to pass up!
If she takes kindly to hook wire designs, this flagship design clinches the deal. The silver rhodium plated Cubic Zirconia Hook Wire earrings is one of its kind and will make the wearer feel the uniqueness of her own beauty.
Nothing complements a woman's beauty more than a consummate Silgo product!
And we have lots, lots more in the bag.
For connoisseurs of intricate, delicate work, we have the goods to transport you to seventh heaven. Whether it is the 925 sterling silver Zirconia Rhodium Plated Flower Design stud earrings for women, or the close cousin shaped like a Sea Horse, such designs are guaranteed to make her melt into raptures.
If she is very much young at heart, she might find the mesmerizing interlocking design of the kissing circles too good to be true. Or the lithe sprite-like look of undulating filaments will keep her engrossed, in bliss forever. Seeing is believing – and once she sees this bauble, she will never doubt your love again.
 When we speak of Silgo design, we speak of totally original ideas materializing into reality. The bedazzling design that shall bewitch her for you could be the 925 Sterling Silver Rhodium Plated Zirconia Curves Pendant. There are more ethereal designs, twisting and turning in space and dancing their way into her heart! Similar designs all emphasize the undulating lengths contorting into hoop-like shapes, their energies congregating at the central gemstone.
There are more variations on this theme. The romancing of the central gemstone is pivotal in many designs. Here you have a luscious drop hugging a gemstone, there you have petals flowing out from a similar centre.
Then there remain the host of description-defying beauty. Pendants revolving around leaf and heart shapes, sometimes two-tones, can be found embellished with zirconia.
Choicest Assortment of  Bangles, Necklaces, Rings & Bracelets –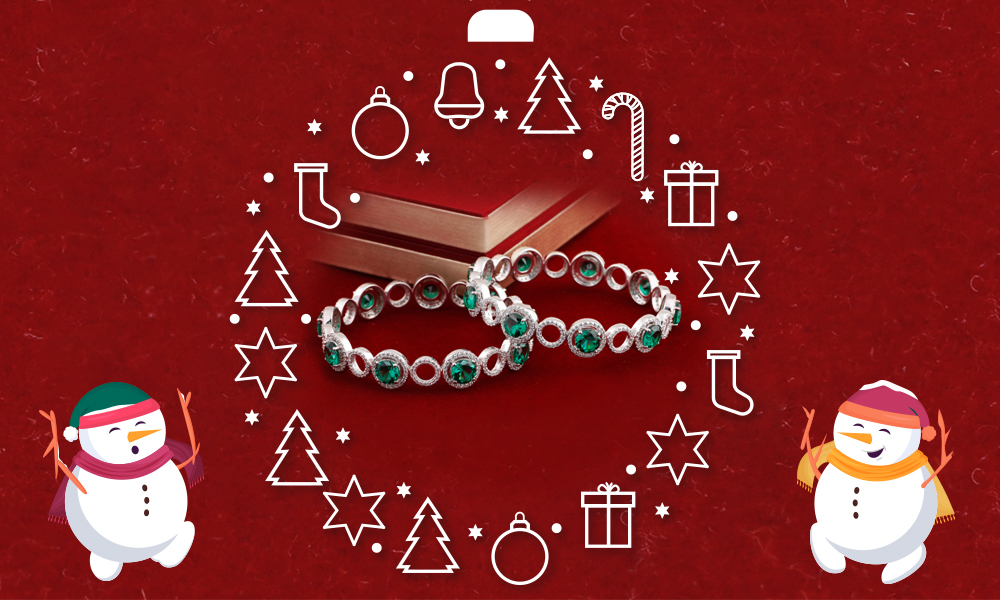 Divine rings that give you that timelessly modern ultra-chic look, gorgeous bands, brilliant necklaces, beautiful silver bangles and beaming bracelets give your ensemble that va-va-voom that lifts all peers off their feet! Slip them on, and your outfits will weep with spontaneous delight! You really dial up your radiant elegance when you wear our dainty bands and expansive necklaces, ethereal bangles and sensational bracelets!
Whether it be one of our covetable bracelets of understated beauty, or the exuberantly confident pulchritude of our rings – we add that optic verve to lift -up your look. Fashionistas, especially silveristas, are the connoisseurs we aim to please. For that real on-trend look, you might even be willing to experiment with layering up for stackable delight. Our bangles await your gracious attention.
In short, your search for the most bedazzling silver jewelry stops here, at Silgo. Impress her this Christmas, with bejeweled expressions of love.