925 Sterling Silver earrings galore – at Silgo's!
These embellishers of lushly profuse propensities promise to bedeck you in unrivalled, illimitable glory! Dainty, upbeat manifestations of traditional craftsmanship wedded to the latest techniques and methodologies. Hypoallergenic, a blissful balm for the skin. Feel them brush oh-ever-so-softly against your skin! Moreover, You will find these luscious, chocolate-box-ish, pulchritudinous earrings beyond captivating! Indeed, you will find you cannot live without them!
Salon Synergy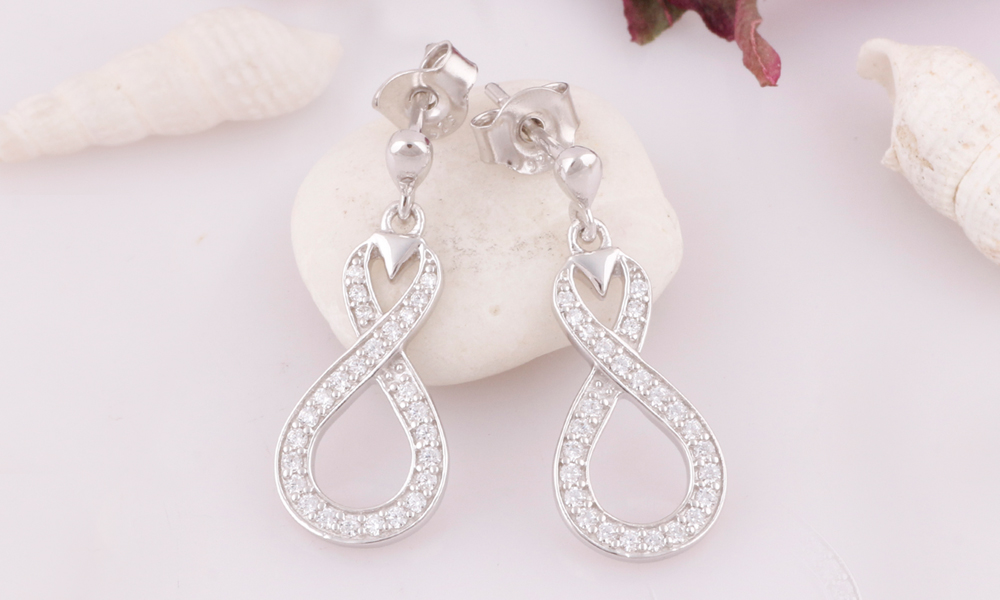 Undoubtedly, go ahead and add glamorous drama to your ensembles with these Glam Ampers! Yes, really ramp up your look! Our 925 Sterling Silver earrings have you party prepped in an instant. Be party perfect, as justly becomes a Scintillating Silverista. We would be grateful for your evaluation of our silver earrings, in your capacity as Connoisseur of all things on-trend.
Our pulse racers get those veins pulsating with pleasure. Cultivated, urbane soirees, or informal, casual lounging-around, for all settings are Silgo's products the glowing razzle dazzle. Aurora Glorialis! Silgo's earrings really complete your ensembles like nothing else does. Dawn-to-dusk promenaders, or ravishing flourishers – you will feel the highfalutin difference. Up-grade your Salon Look, with us.
Add pizzazz to your style – redefine yourself. Your public persona will never be the same again! With these potent antidotes to the Ordinary, you shall reveal yourself as contemporary as your classic tastes. Sultry Temptress, or Greek Goddess – you have an infinitude of storytelling possibilities.You can drive the Salon conversation around yourself. Be transported to the acme of the Glitterati Pyramid – outshine all! Furthermore, shimmy with aplomb on the dance-floor, with Silgo's Silver Shimmerers!
Trend Stellar
Steeped in Rajasthan's hallowed traditions, our courageous designers and craftsmen have dared to look beyond the region's borders. Silgo intend to take not only the country, but the world by storm! Nevertheless,we are confident, for we know exactly what we are doing.
Our aim is to please you. For mature as well as young appraisers , we have designs that reflect both ancient designs and modern styles. We seek to go for an amalgamation of the best of the Old and the New. In addition,our products are clearly faceted, to give that polished shimmer. Equally at home in gatherings boisterous and somber.
We do have the goods to prove we keep abreast of the Trends. The Fashion Scene has found in us the House of Design that seeks to forever push the boundaries. Exquisite taste in epic dimensions – these silver earrings know no limitations. Besides, we keep the sanctity of your budget sacrosanct.
Snap our goods when it comes to accessorizing: to name them your 'Dream Team' would not be far-fetched. Awakening your natural beauty as they do, these earrings will really fly you over the Moon!  You will step into glam character every single time! Guaranteed to bring every outfit to vitality, you will happily concede that Silgo have your fashion essentials sorted out.
You will be the Life & Soul of the Party. You will feel dainty beauties spring to life on your ears. The definitive chic embellishment shall be traced to you. Last but not the least, of all your peers, you shall be the Personification of Elan.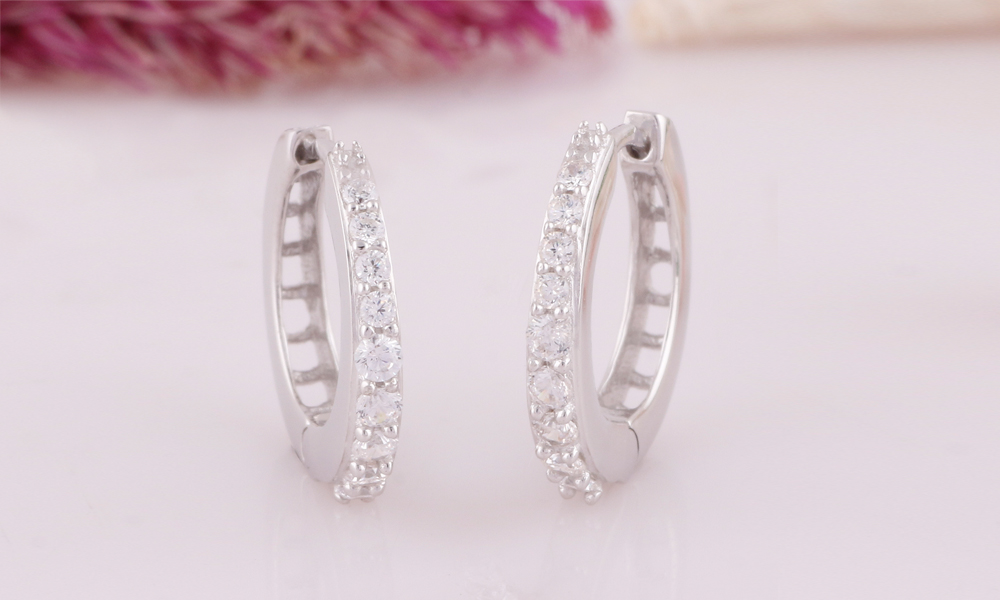 Resplendent Repertoire
We have a massive arsenal of ennui-destroyers. You shall never be bored again!
We produce all the variants – the classic polished Rhodium Plated kind, as well as Yellow Gold and Rose Gold Plated type. We employ cubic zirconia to flesh out our designs. Gemstones also find good use in our instant artifacts. Oxidized versions are also there to regale your fashion sense. Gemstones rule the design oftentimes. Absolutely, Rubellite, Onyx, Amethyst – you name it, we've got it!
As is self-explicit, these components make designing at Silgo a sublimely versatile Art Form.
We understand that you need Game Changers once in a while. Definitely, Any combination of critics and rivals shall be frustrated time after time. This means that with our earrings, you shall tire your opponents to the point they will unanimously lay down their arms at your feet.
These lovelies shall enthrall your beholders. Sometimes the finale will be pearly, sometimes semi-precious stone. Without a doubt, As Silverista, you shall be decorated on your Style Sense.
Some of them, truly like exquisitely balanced teardrops, shall epitomize the climacteric experience. We use traditional gemstones, too, to augment your life-efforts. Polished and ensconced so deeply in design, the overall impact of our silver products will define True Embellishment. Polishing and finishing our products to give that consummate look, our creations shall define for you the fullest feminine finale. From start to finish, ethereal enhancers dangling daintily from your earlobes shall rule!
A myriad of sublime wardrobe options attend upon you, immaterial whether you be a Dawn Lark, or Night Owl. Our Light-Catchers shall captivate all hearts, including your own! Even so, there are many, many that shall give companionate bliss betwixt sunrise and soiree. Your drive to feminine élan shall be more than satiated & satisfied.
For the complete experience in 925 Sterling Silver earrings, in designs simple or sophisticated, lithe & lean, or pulsating fashion sense with stones & pearls – come to us. Come to Silgo.