Virtually walk into our online collections of silver jewelry. Rings, earrings, bracelets, bangles, pendants on offer. Avail of the best discounts. Particularly instructive with reference to Valentine's Day! 'Coz she wouldn't want you to break your bank in order to buy her a gift. Well within affordability, Silgo's brilliants will give you the maximum bang for your buck!
Earrings –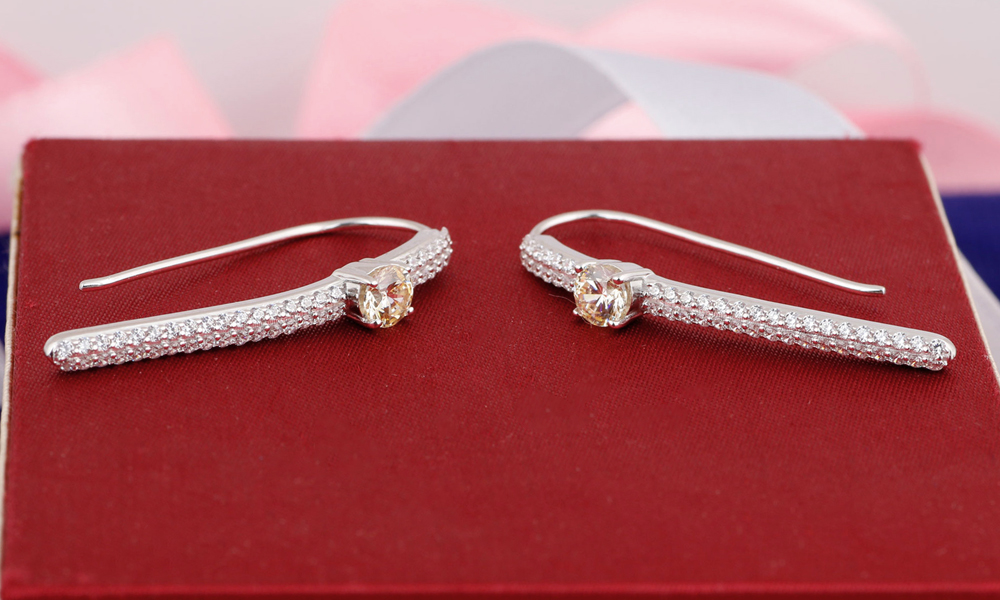 The most endearing thing about our silver earrings is that they always fit! This is a great solace for you. For her, it guarantees perfect satisfaction.
Do not let her in on the secret. Let your gift be a complete surprise. When she gets her brilliant, she will be swept off her feet. She will never ever doubt your love. If she is particularly aesthetically minded, she will remember that you bought her goods from Silgo!
We have an evergreen range of silver earrings to help you select. While it is true that heart-shaped jewelry is worth more than a million words, you would still like to look at the rest of the range.
We may as well concede, though, that the heart-shaped stud earrings from our collection is a cinch! It will make this Valentine's Day absolutely memorable.
Rings –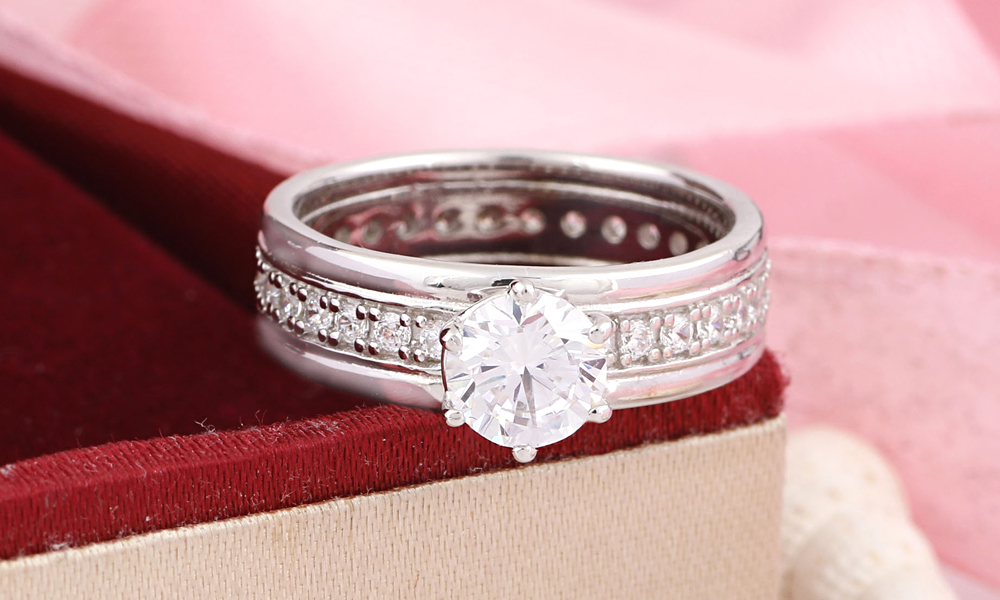 If you are seriously considering proposing to her in the near future, this is the time to look at our promise rings. These brilliants capture the recipient completely in your favor! A promise ring is not a pre-engagement ring. It underlines your serious intentions as regards the relationship. The effort that we input, in order to create this jewelry, combined with the thought and consideration you give to the acquisition of such a brilliant, for her, will persuade her that you are the one for her. Such a promise to move towards engagement, is a massive, incalculable compliment. Not to mention a sigh of relief. If she's as serious as you about the both of you, she'll more than just appreciate such a gorgeous Valentine's Day gift.
If, however you are nervous about a promise ring, but still pretty sure you like her in ways only Silgo's silver jewelry could express – then please peruse, go thru our selection of 925 Sterling Silver two-stoned and three-stoned rings. The wholly innovational look of these rings will enthrall, enrapture, captivate your romantic interest. She will start considering you seriously, too!
Bangles –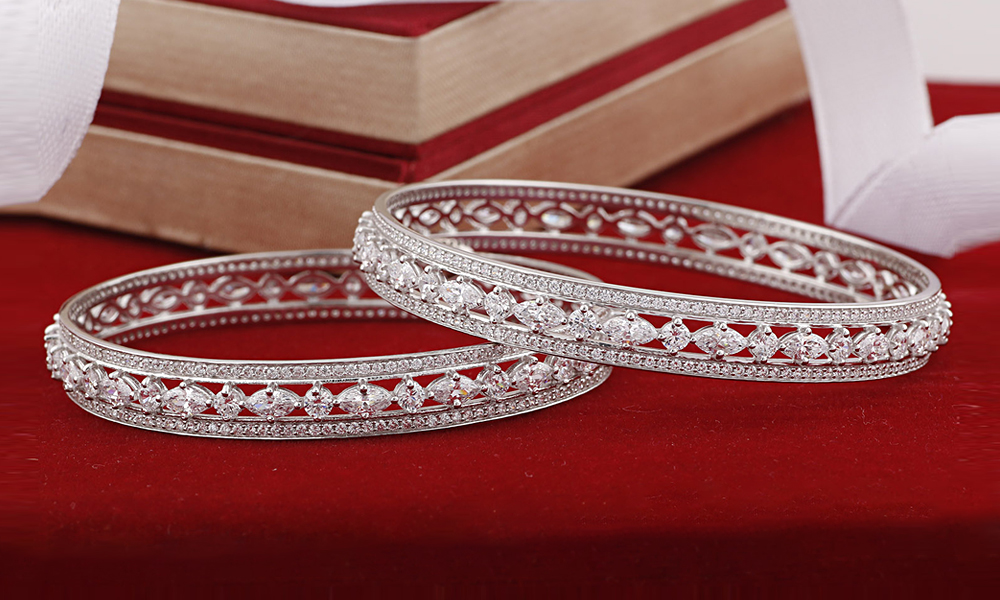 Our bangles are the byword for contemporary fashion. Reflect the latest fashions, with our bangles and rings! We offer maximum high-shine impact with riveting finish. Our brilliants are completely in line with the current stackability rage. Get her creative juices flowing – help her design her individual look!
Nothing has her better 'party-prepped' than our bracelets & bands!
The soulmate, who shares her joys and sorrows with you, is more than entitled to Silgo's goodies! Lightweight and adjustable, silver bracelets are especially adorable. In a snap she would be party prepped, with Silgo necklaces. Guaranteed chic, silver necklaces are rhapsodies of sheen, and can be illimitably molded to merge into different styles of outfit. Insta glam adders like these are highly prized by fashionable youth. Multi-taskers fit into any and all situations. This accounts for their ever-waxing popularity. It is possible to be a storyteller, bedecked in a Silgo necklace.
With your calm considerateness, you can spread joy all over her, gifting that special someone in your life with tokens of your commitment to her. Minimalistic, eclectic, yet still imbued with a sense of your rich persona – Silgo's dainties and brilliants will light up her face, verily like the Sun is lit up this burgeoning Spring!