Your first anniversary with the girlfriend is in the offing? Would you like to give her a pleasant surprise? The first anniversary is an exhilarating milestone. You both are closer than ever before. However, lest you grow complacent, the road into Forever meanders far out of sight. By gifting her jewelry this first anniversary, you are showing your commitment to the relationship.
Being inspired isn't enough – you need expert advice. Your wish to show commitment has to be correctly balanced with your desire to (yet) remain unmarried. Within these boundaries you want to nurture what you both share. To see to it that you do not over-extend yourself, we are here for you. The gift has to be just about right for the relationship.
In this post, we'll share jewelry ideas, so you can find the perfect first-anniversary gift that suits your relationship and your girlfriend's personality. Ready to get started? Let this be your anniversary gift guide.
We shall be guiding you as to the best means of getting her approbation. Are you with us? Let's dive right in !
Sparkling First Anniversary  Gift Ideas in honor of the Girlfriend
Take a good look at the way she dresses. Be sure you know what excites her. For starters, take good note of her current ensemble.
Earrings
Bracelets
Necklaces
Rings
Take cognizance of her style. Decide which one of following styles suit her best:
Modern and bold
Delicate and light
Glamorous and sparkling
Rose gold, silver, gold
Bohemian and casual
Trendy
Sentimental or personalized
Vintage
Short or long necklaces
Dangling earrings, hoops, or studs
Gemstones or pearls.
A good idea of her choices will make it easier for you to decide what to go for. If you feel your deliberations are inconclusive, decide on something elegantly simple that melts into all sorts of styles. A multi-tasker will sweep her off her feet.
Cubic Zirconia Earrings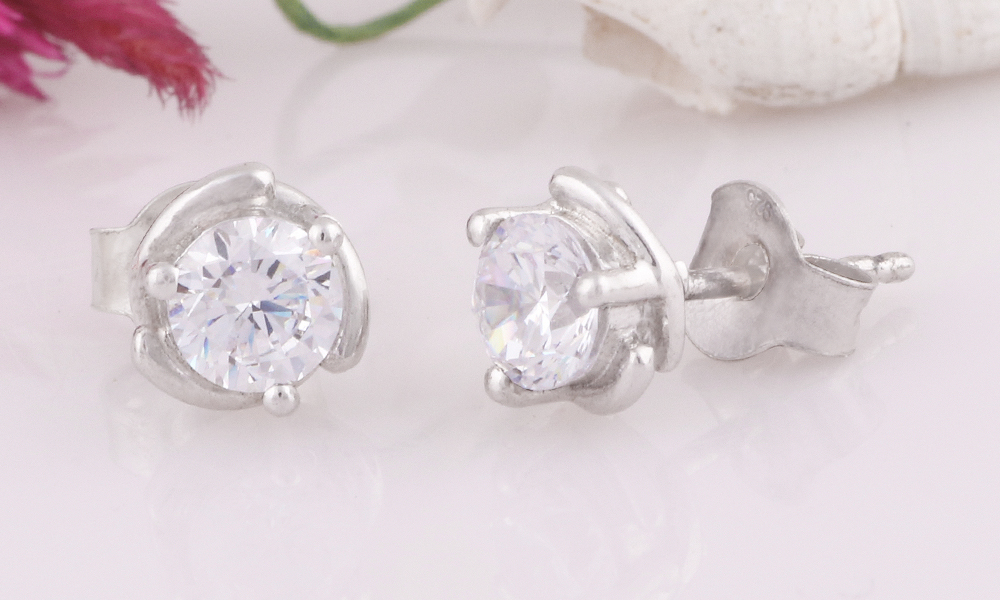 CZ look radiant against all skin tones and can be worn with any style. Whether your girlfriend loves to dress up for a night out with friends or would never be caught in anything other than a t-shirt and jeans, CZ earrings will still look stunning.
A pair of sparkling CZ earrings will make her feel truly appreciated. Your will to love is adamantine – hard as diamonds. CZ earrings also single out a bright future for the relationship.
Skin tones are all equally brilliant, placed next to cubic zirconia. These brilliants look stunning , whether she favors casuals, or elaborate dresses when out with friends.
Undecided about CZ earrings? You can't miss with CZ studs. These render your girlfriend timelessly beautiful. Whenever her reflection catches her eye, she will think of you.
 Nubile Necklaces
Show her how much her beauty has gone to your head! Communicate the sublime intoxication – with a nubile necklace.
Would she like wearing long pendant necklaces? Have you seen her in shorter necklaces, accentuating her beauty? It would be prudent to keep in mind her professional setting – in case she works as a nurse or in a kindergarten, a long necklace would only be an encumbrance.
A nubile necklace emphasizes your considerateness. Consider a range of styles.
For that exotic look of Bohemian-luxe, just help her slip on earrings with our silver necklaces. Her outfit will weep tears of joy!
You could also consider gifting a pendant with an engraved personal message.
Promise Rings for the Girlfriend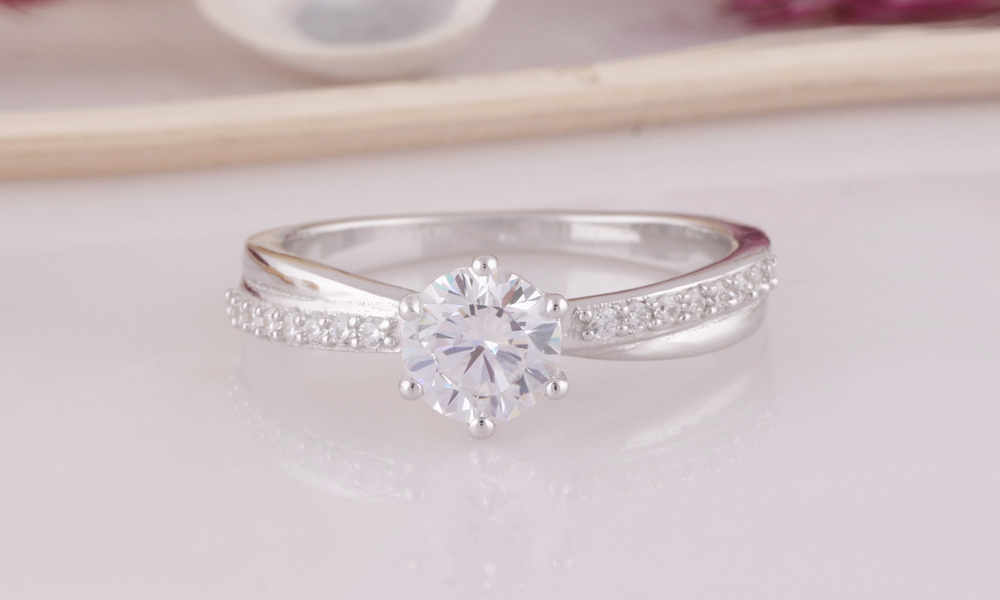 For our very noble purpose, we go in for something not top-heavy, and not frivolous. Rings with gemstones, simply embellished and wrought, are good reminders that they are 'keepers of relationships'. They are simply designed to emphasize their in-the-moment nature.
Charming Bracelets – Sparkle at Parties!
 Bracelets are extremely mobile and portable. They are light of weight. They are super-easy to look after. As such, youth are in love with them. Women and girls, both find such brilliants the perfect adornment to set the town afire. Especially on party nights.
Your soulmate can party till she drops. Take our bracelets with you. Your girlfriend will never forget that super- agreeable impression.
Multi-Taskers for the Girlfriend
 Bracelets, dainty things that they are, are just made for layering and matching. With a stack of bracelets, you can only succeed in stealing the show. You can pair them up with other silver jewelry too. There are limitless possibilities for personalization. If she is practical-minded, she will love how bracelets can go with almost any style.
Bangles – Complete  Collection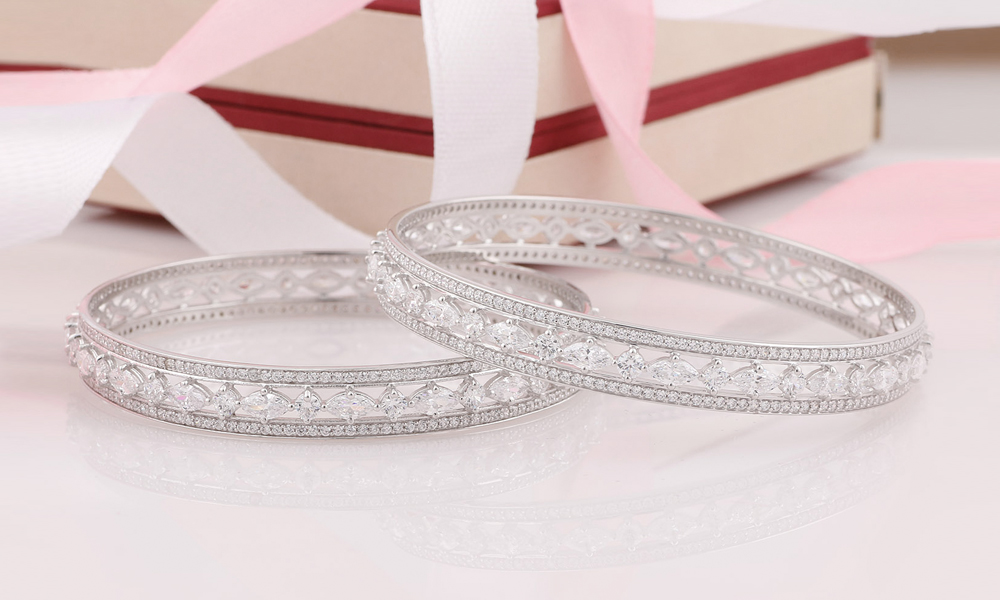 Our list of stunning bangles amazes all. For that ueber-chic look, ensconce yourself into your girlfriend's good graces with our bangles. Several intriguing new designs are completely original. You will be able to show that you mean to empower her, to re-invent and re-define her.
For that special sparkle and One-of- a-kind look, glamorize her with our bangles and bracelets. These are symbols of purity, prestige, and uniqueness. Our designs are eye-catching and contemporary.