That confident and exquisite walk taken by a woman is the reflection of a great pair of heels worn by her and what makes her radiate while walking down is the emotion she is carrying – Jewellery. Emotions are often considered as being abstract, but Jewellery is not. Accessories has always been an integral part of a woman's life, exploring since childhood when she used to accessorize her dolls and now dolling up herself with various trends in Jewelry.
2019 has come up with a Gala time introducing the trend- Silver jewellery where all the ladies can shine bright like some beautiful Celestial Bodies on our very own Earth. This season is a silver delight invading our appearance to be young and tender with a blend of subtle shiny and sparkly look.
Silver is a symbolic one among newly brewed jewellery trends of 2019. Gone are the days when girls and women had to grill their minds to look for the best match in Jewellery as 2019's gleaming beauty of black silver is at rescue being the more youthful and its blendability with various gems, clothes, shoes, handbags makes it the versatile one. Old Silver Jewellery is in trend, demand and fashion now. Oxidised silver jewellery with traditional designs is taking over our hearts as it harmonize with any skin tone ending up making us look classy and elegant.
Silver Jhumkas, earrings, rings, brooches, necklace, bracelet, kadas, cuffs to name a few are the latest and hottest float in the Jewellery world coming in the most loved one variant of oxidized look.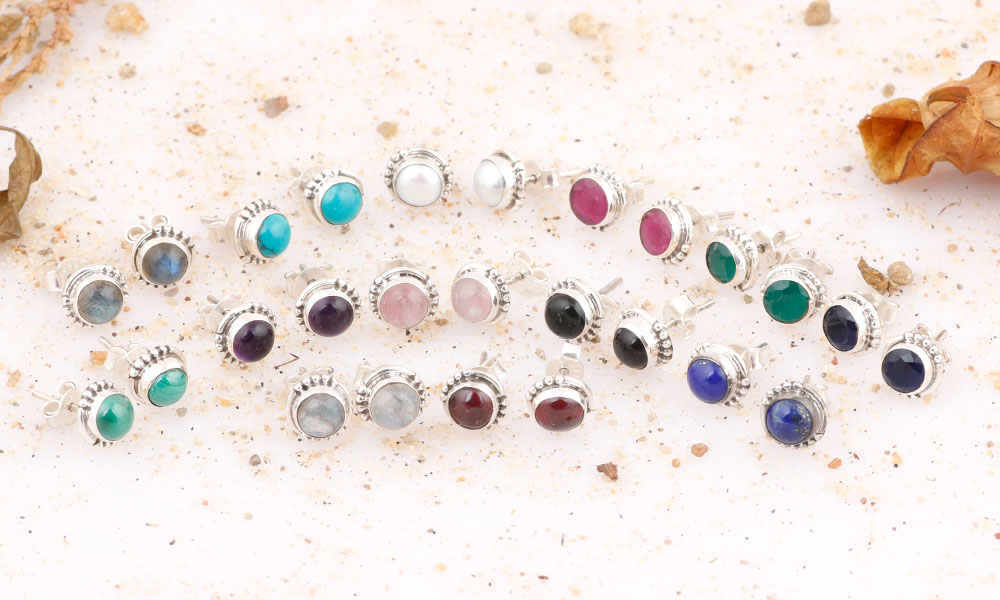 Silver being a traditional trend is acting out of its character in 2019 being Black, classy and bold making all the beautiful ladies out there look the same, styled with sarees, kurtas, western outfit, Indo- western or with an elegant gown. For the day and night without sun, stars and moon women in Silver Jewellery glow instead.
Silver Jhumka
Silver Jhumkas are an enduring trend that adds stars to the ethnicity along with the vogue and glamour. From the ancient era, these beautiful earrings has come in various variations and versions. Jhumkas are a subtle yet elegant piece of accessories females would love to own.
Silver Rings
Silver jewelries are classic, timeless, and has incredible versatility in nature. A ring always complements your grace in the most fantastic way. The unique and trendy designer ring always assures a dazzling look to your all kind of appearance.
Silver Necklace
There are many moments when you want to avoid those heavy necklaces and look for something sassy. Silver necklaces are the perfect choice for those moments. As these silver necklaces add that special touch to your outfit, without having to pick out and pair your jewelry to what you're wearing.