Elevate your fashion statement by wearing silver jewellery with your outfits!
We all have a special part of our wardrobe meant exclusively for festive occasions. And it's equally mandatory to have jewellery for our festive look be it is ethnic, contemporary, or a mix of both.
India's biggest festive season is around the corner, and the festivities have already begun. Have you decided which jewellery you are going to wear with your outfit? If not, then when you are going to choose? It's the best time to start planning for your mesmerizing Diwali look because the promptly you plan, the more alluring will you look. The thought of what to wear in this season can stress out anyone. Whatever you decide to buy or wear, there is one thing that can make or break any outfit is your jewellery!
You must be thinking about how jewellery can spoil your look? Well, jewellery is the prime focus of your look. The jewellery that you wear this festive season must be more than a beautiful adornment. It complements the look of an outfit that you wear. Each thoughtfully selected jewellery must shine bright when you wear to create an unforgettable impression that you can keep it as a treasure for a whole life. Selecting the right accessories can change your normal traditional attire into an impressive, eye-catching look. Jewellery designers are on pins and needles so that they can cop-up with the changing fashions and trends.
As the jewellery is women's first love hence, they spend a handsome amount of money on their jewellery. Most women wear jewellery not just to make fashion statement, but to intensify their own personal beauty. While picking out jewellery for special occasions, every woman makes sure that it enhances her look.
An elegant collection of Silver, Gold, Platinum, and various jewellery is available at the stores in this festive season for beautiful ladies. In this fashion era, there is a great collection of Gold, Silver, fashion jewellery to wear from traditional to modern fusion wear.
Trend of Silver 
According to many fashionistas, Gold and Silver are the classiest one. The battle between Gold and Silver has been on since ages, with Gold jewellery winning hands down all this while. However, the trend is evolving in recent time with the gold price reaching sky-high. Silver jewellery is the new love of women nowadays, or we can say it is the "Naye India Ka Shagun". Buying Silver jewellery is considered to be one of the best financing options in the current generation. In recent times, it is not only women but also men who are shopping for Silver jewellery in large numbers not only for their engagement or wedding but also for regular use.
Incredible Adaptability
Silver is the most beautiful form of jewellery as it attracts everyone through its shine. Although less expensive than Gold jewellery, there is a certain divine charm about Silver. Whether shimmery & sparkly anklets or oxidized Silver Jhumkis, women have been adorning silver as jewellery since time immemorial.
Durability 
Apart from the price factor, Usability is another reason for people to opt for "Naye India Ka Shagun," i.e. Silver jewellery in place of Gold. Wearing gold jewellery to public places is out of the question because the chances of theft are also high. Silver jewellery overcomes both these problems effortlessly. The bright white colour of this ore complements traditional as well as contemporary outfits.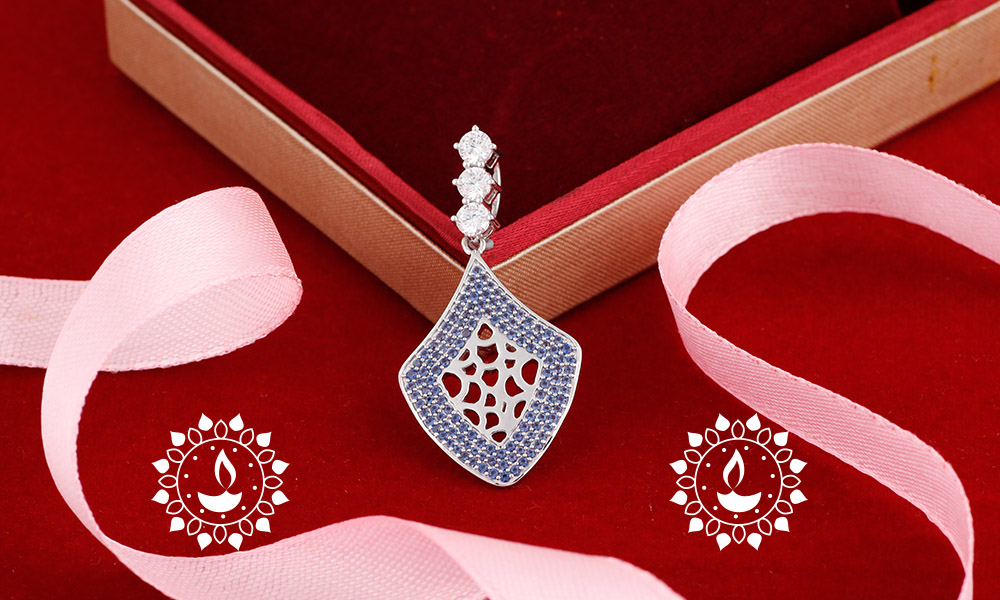 Diversity
Variety is another reason people choosing Silver jewellery over gold. Gold jewellery items are usually ornate and intricately done, which is the reason they are very limited variety. On the other hand, there is an endless array of silver earrings, rings bracelets and other ornaments for you to choose from. Online stores, in particular, have an extensive collection of designs from various parts of the world that can be worn for various occasions and to the workplace.
Easy to Handle
Caring and storing silver jewellery is risk-free as compared to gold, which is another reason for silver to be the preferred choice. Regular wear silver ornaments can be cleaned by using warm water and a phosphor free detergent. Polishing silver pendants, rings, bracelets,  and other items are also easy and can be done at home without the help of professionals. Storing silver at home does not lure in burglars, unlike in the case of gold, thus facilitating peace of mind.
Say it with Silver
Elegance with integrity is the mantra being followed by most women today and what better way to follow it than to combine some gorgeous silver in your wardrobe.
After so many fun facts if you are looking to buy silver jewellery? Please visit our website to choose from an exquisite collection of silver bracelets, rings, necklaces and more.