Will I be able to shop online with ease?
Yes, of course! The site has been developed in a user-friendly manner which allows you to shop without worrying about the perplexities of shopping online.
How will I know if you have received my order?
As soon as your order has been placed, you will receive a notification as a message on your phone or/and as an email on your email address.
How do I check my order status?
You can view your order status at any time once you have placed your order, through 'My Orders' option after logging in to your SILgo account on www.Silgo.in. We try and dispatch all the orders from our unit within two working days and then you can track your order from "Track your order" option on the homepage of www.Silgo.in through the courier tracking system.
Is it safe to use my credit card online at SILgo.in?
We do not store credit card information on our website. Your credit card information is safe with our payment solution providers – CCAvenue, PayU and PayPal.
What if an item is out of stock?
We make every effort to keep all products in stock. However, there may be times when unexpected demands exceed our supply. If you place an order for an item which is not in stock, we will intimate you through an email and credit your credit card within two business days of purchase. We will not retain your request for an out of stock product in a back order system. In the future, we will notify you when an out of stock item becomes available which would allow you to place a new order for this product.
Do I have to sign up for a SILgo account to buy something at SILgo.in?
You do not have to create an account on SILgo.in when you place an order. You can simply proceed as a Guest. However, there are several benefits to creating an account with Silgo.
Do you offer any additional discount?
No, we do not offer any additional discounts. Our all inclusive MRP is lower than most stores. Our products are offered directly from the manufacturer and with no overheads like rent, inventory costs, etc. We are able to pass on this benefit to all our customers by way of honest and competitive prices.
Why is the stone colour little different from the picture?
All jewellery photos are taken by professional photographers. They use different photography equipment and technologies, like flash, day light, etc. These may cause some of the stones appear different than the actual. Although we make sure that we post a picture that is closest to the real one.
What is Two Tone style?
Two Tone style is one of the most popular designs in store. It was made out of combination metals (silver colour metal is sterling silver, golden colour is brass, and copper colour is bronze).
Is all your jewellery 925 sterling silver?
Yes, all our jewellery is guaranteed 925 sterling silver.
What if I feel that the jewellery I received is not 925 sterling silver?
Our jewellery is tested before we list them up on our e-store. We strongly recommend you to take it to a reliable jewellery shop and have it tested before you contact us. It will be guaranteed genuine silver. If for some reason, the test fails, please have your local jeweller provide the following information: Number of pieces tested, stone(s) on the jewellery, total width and length of the piece, total weight of the jewellery and other descriptions. Most importantly, please attach a copy of your jewellery report.
Will I receive the same item as shown in the picture?
Yes. Absolutely! What you see in the picture is the actual item you will receive.
The item I have received is smaller than what is shown in the picture?
For better assessment, we put product close-ups. This enables you to have a better view of the jewellery. The sizes, dimensions and other product details are mentioned with every product. You are requested to thoroughly read the details before purchasing.
I can't find the piece I wanted on the site anymore. Can I still order it?
The piece you wanted can either be sold-out or has been discontinued. But we suggest that you email us the details and we will get back to you with a prompt reply. We will try our best and make it available for you.
Can I have my ring resized?
We do not resize or customize the items that are sold on the e-store, unless specifically mentioned on the product. Your local jeweller can probably resize the rings. However, it is up to the discretion of the jeweller, as some rings can be damaged from being sized.
Shipping
How much does it cost me to have a SILgo product delivered to my home?
SILgo provides free shipping on all items within India. For International orders, please see the International Shipping section.
What is the estimated delivery time?
For orders within India, our delivery date depends on the product selected as well as the shipping address provided by you. We have several products under the Same Day Shipping section. These are ready to ship products and will be delivered to your address within 2 to 10 business days.
The rest of our products are 'Made to Order' and it takes us 2 to 19 business days to safely deliver these jewellery pieces to you. This includes the time taken to individually handcraft each product and ship it to your delivery address.
Please note that the business days mentioned do not include Sundays and festive holidays.
Returns
What is your return policy?
At SILgo, our products are manufactured under pre-decided quality parameters and we will provide a full refund for the cost of the product if you are not satisfied with your purchase for any reason. Returns must be made within 14 days of receiving the goods. Shipping charges will not be refunded and customers are required to pay for shipping to return the goods.
Note: Customers can not return or exchange an item which has been purchased online at any of our retail stores, and similarly retail store purchases cannot be returned through our Online Store.
When will I receive a refund for my returned products?
All credits will be issued only to the credit/debit card used for making the original purchase. Once we receive your returned item(s) we will issue your credit and send you an email confirmation. Please allow one billing cycle for the credit to appear on your credit/debit card statement.
How do I exchange an item?
In order to exchange an item, you need to go through the returns process as described above. We will refund your credit/debit card once we receive the returned merchandise. You must place a new order for the replacements you would like.
I can't find my answer on the FAQ lists?
Click on Contact Us. We do try to respond as quickly as possible. We will be glad to answer any question you may have, so please feel free to contact us.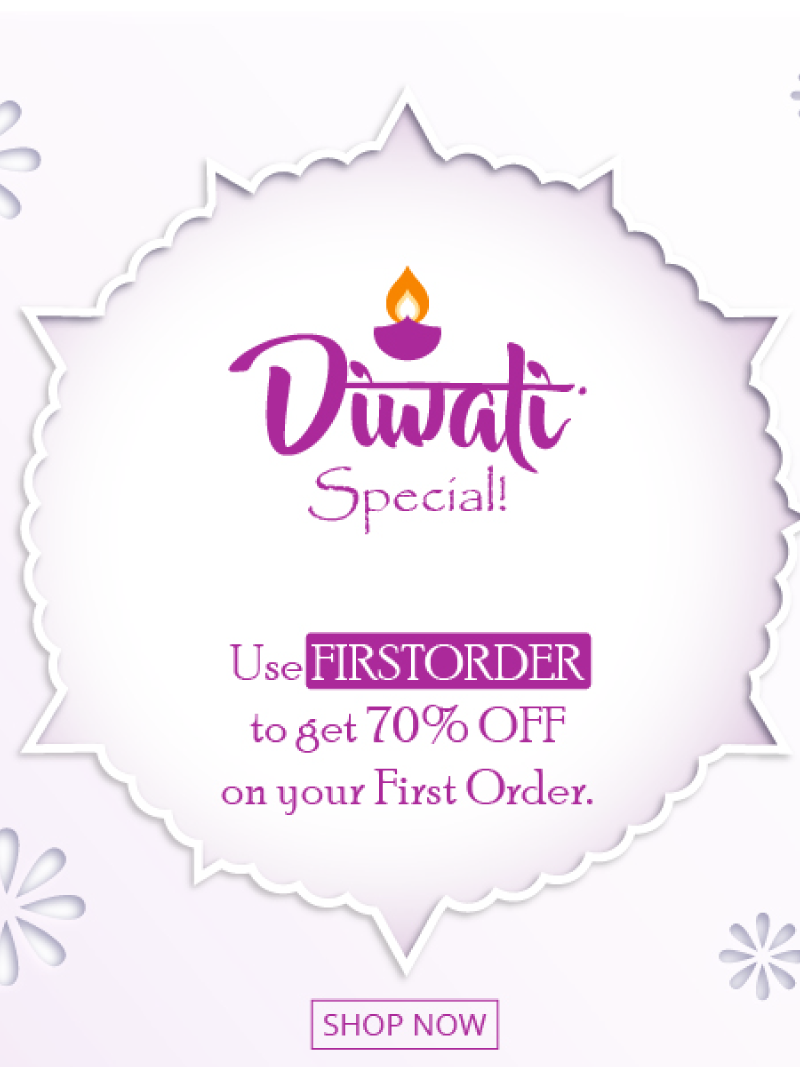 Please Enter Valid Mobile.
Mobile Number Doesn't Exist
Password has been Updated Successfully.
Mobile No. Without Country Code i.e 9898989898

Enter One Time Password
One Time Password (OTP) has been sent to your mobile,please enter the same here to login.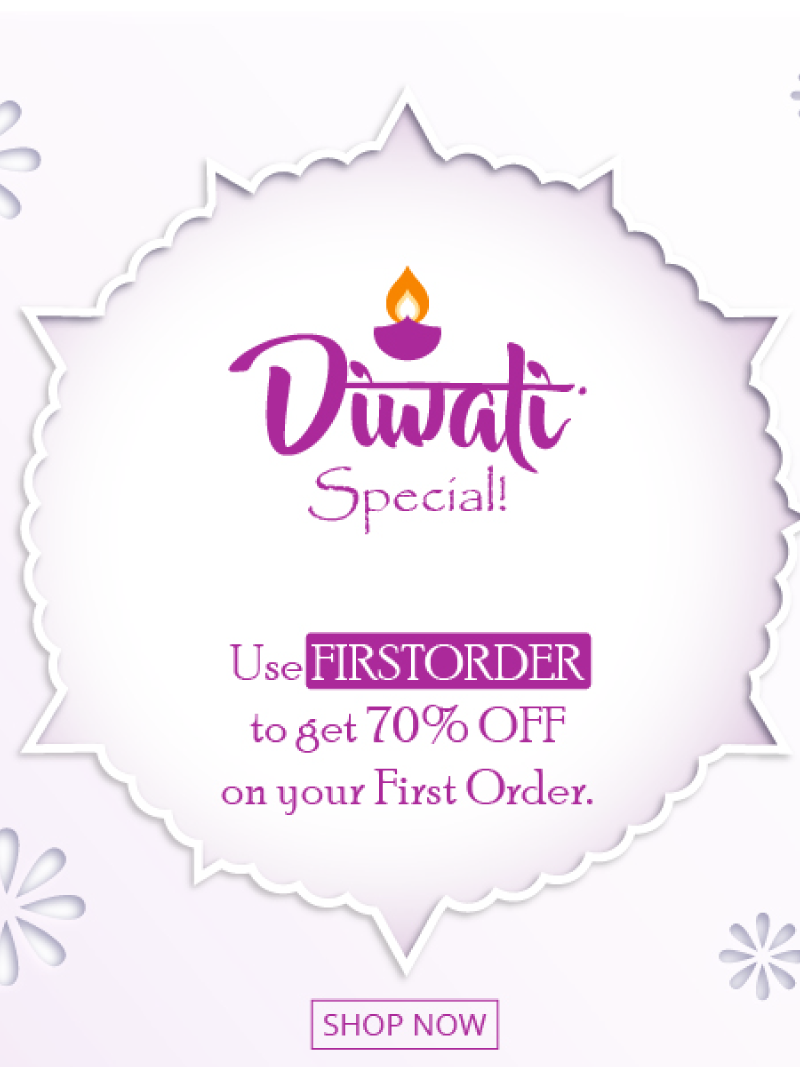 Incorect OTP, Please Verify Again.
Required fields cannot be empty
Mobile Number Doesn't Exist


Incorect OTP, Please Verify Again.
Required fields cannot be empty

Password should be more then 6 character.
Required fields cannot be empty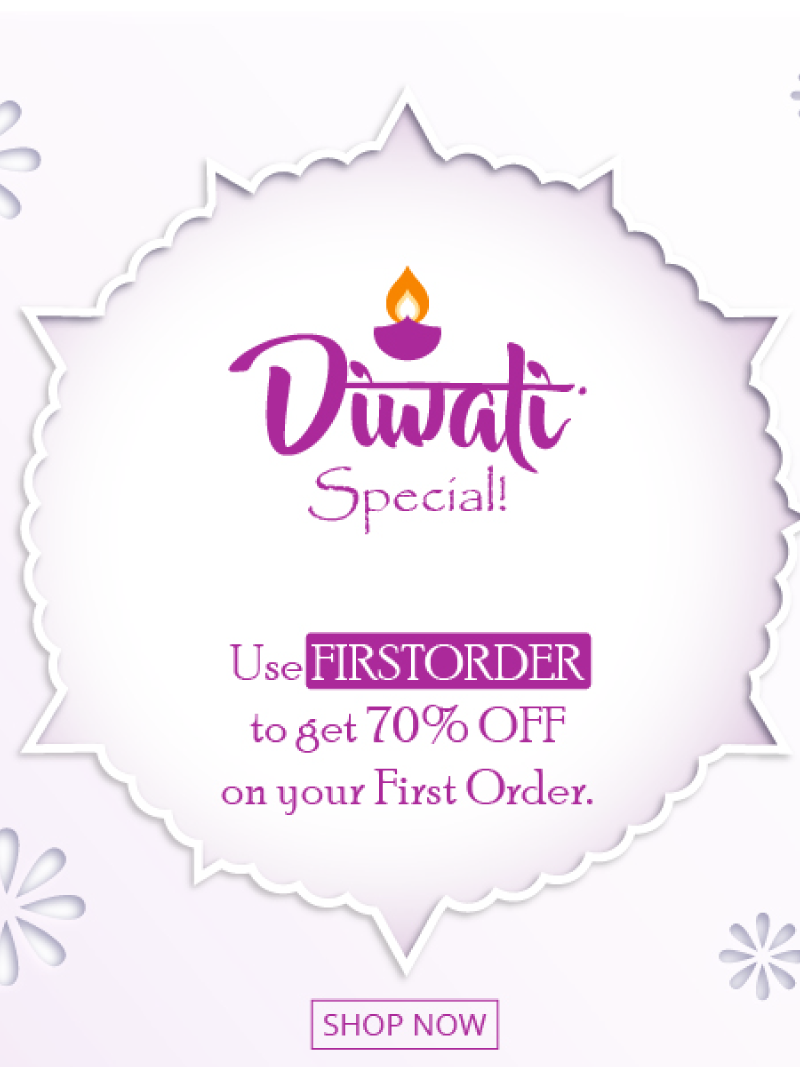 Incorrect OTP, Please Verify Again.
Please Enter Valid Mobile.
Mobile Number Already Exist.
Required fields cannot be empty
Please Enter Valid Mobile Number